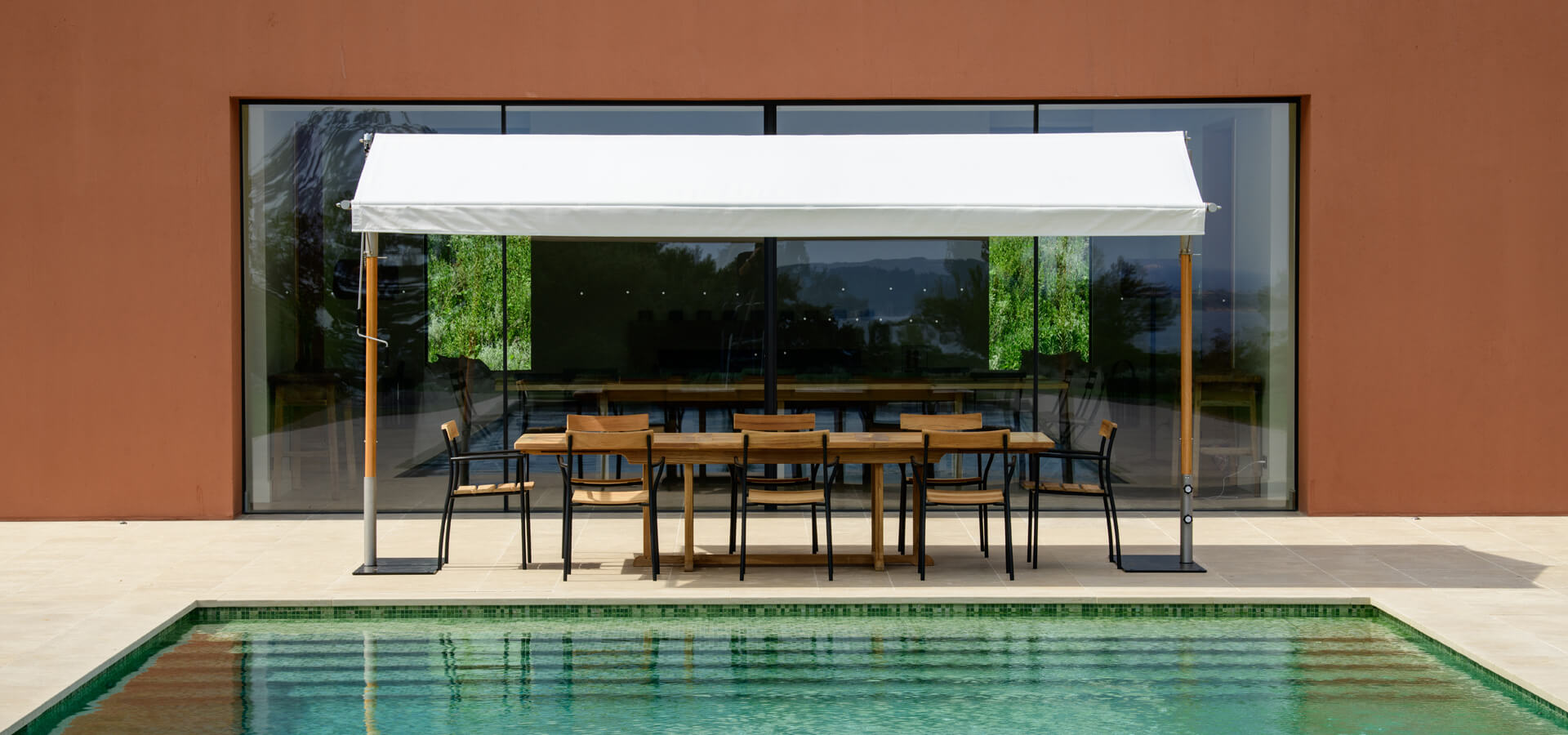 Collection
Butterfly
The chic and discreet Butterfly tent provides shading for al fresco dining. The canopy is supported between two sturdy masts, in either wood or aluminium.
An outdoor garden tent
The Butterfly tent is easy to open and close thanks to the ingenious crank-operated system. It is made from rain-resistant acrylic that is washable. An optional awning, attached to one of the long edges, provi- des protection from the sun, rain and prying eyes.