Pebble
Woven resin side table tray
Delivery on quote
Delivery on quote
Advices & purchasing

+33 1 47 03 05 05
The different pebbles offer limitless possibilities; they come together on the lawn or patio or around a swimming pool to create a unique living space, whose delicate contours blend effortlessly into their surroundings. The perfectly crafted materials, woven resin on an aluminium frame, and the aesthetic design, simple yet perfectly proportioned angles, attest to a commitment to design and function.
Dimensions

Designer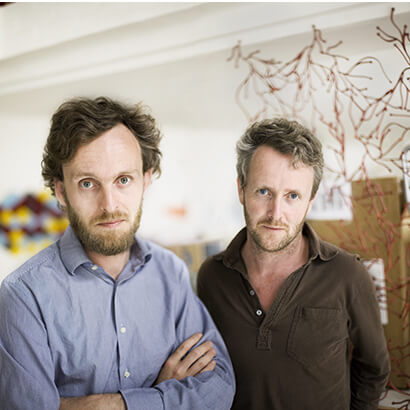 Ronan & Erwan Bouroullec
From 1999, year in which the Bouroullec brothers began their collaboration, to 2019, with the inauguration of their fountains on the Champs-Élysées, the duo have won over the world of international design with their innovative creations. They continue to reinvent the everyday, producing amazing yet obvious objects. In 2008, they designed the Pebble collection for Tectona.
Maintenance tips
1. How to take care of our woven resin garden furniture ?
The maintenance of the woven resin is simple: After removing the cushions, we advise you to wash your furniture with a soft sponge with soapy water. Be careful, do not use wire brush or abrasive sponge, your furniture could be scratched.
2. What are the advantages of woven resin furniture ?
The woven resin is an inalterable synthetic fiber based on polyethylene. It does not fade and recycles itself completely. Lightweight, resistant to the weather and temperature variations, the garden furniture in braided resin adapts to any outside. The life of the resin will depend on its exposure to UV and the temperature variations it has undergone. The resin fears cigarette burns or cuts, which then require replacement.
3. What damages woven resin ?
Bleach, solvents, or anti-lime products should not be used. The resin does not support them. The wire brush or abrasive sponge may scratch your furniture.
4. How to clean the cushions?
All our cushions are designed with a fabric resistant to water, greasy substances and UV rays. Here are the steps for easy and effective maintenance:
- Remove the dirt with a brush.
- Prepare a cleaning solution by mixing water and mild soap or dishwashing liquid.
- Clean with a soft bristle brush.
- Wait for the cleaning solution to enter the fabric.
- Rinse thoroughly until all the soap scum is completely removed.
- Dry in the air.
For greasy tasks: Buff before any application of stain remover. To avoid halos, always buffer from the outside to the center of the task. Consult the instructions for the products used or consult a dry cleaner.
5. Is it possible to leave our braided resin furniture outside all year around ?
You can leave your outdoor resin garden outside during the winter after removing the cushions and put on a protective cover.