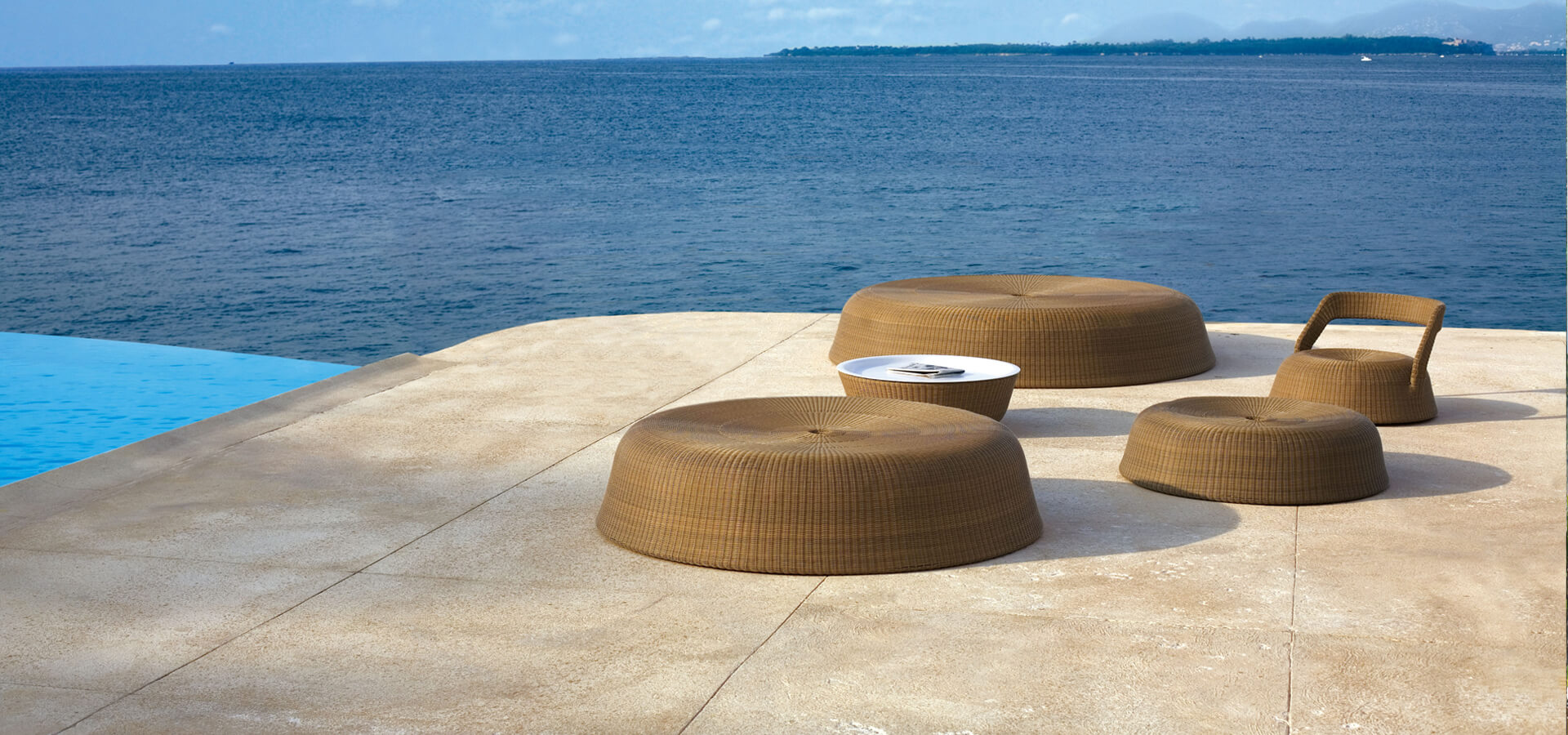 Collection
Pebble
This avant-garde project was very loosely inspired by the round form of the Circle Bench, one of Tectona's icons. The round platforms of the Pebble collection, in woven resin on aluminium, evoke upside-down baskets for some and pebbles on the seashore for others.
A collection designed by the Bouroullec brothers
The welcoming contours of the pebbles form an original, gentle and poetic setting and invite you to daydream. Pebble is an ode to serenity, the art of lazing in the sun, without constraints but with originality!